2017 Exhibition and Show
The 2017 exhibition takes place on Saturday 23th September from 10:30am to 5:00pm.
On display you will find over 16 layouts covering a wide range of scales, and 9 supporting trade stands, which we hope will appeal to you and your modelling needs. You may even get to pick up a bargain or track down that long lost but wanted item.
The exhibition is staged on the ground floor of the Museum, in the new exhibition hall, Copelands Room, and in the railway carriage clubhouse. This year, six of our exhibits are specifically aimed at younger visitors.
Entry costs: Adults £5, Children (up to 11) £3, Family £13
Everyone is welcome - we are disabled friendly. Car parking is free. With refreshments and light lunches available.
Click here to view a poster of the event - which you can print out.
Two of the layouts on show this year are - Alsworthy (OO gauge) and Ken Kenny Castle (N gauge).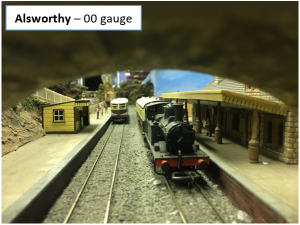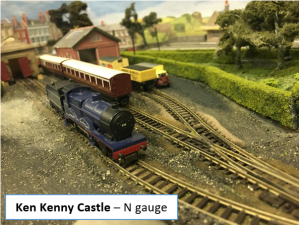 About Us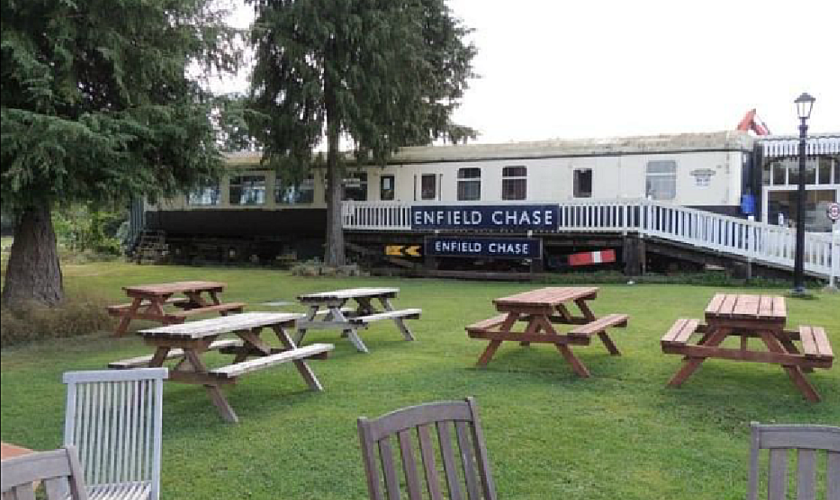 The Enfield Whitewebbs Railway Modellers have been meeting regularly since the 1980's originally based at the Enfield Royal Small Arms Factory and in the early 2000's moved to its present location and its unique clubhouse a BR Mk1 Brake Carriage located in the museum grounds.
There are around 20 members of the club and we have interests in G, O, OO and N gauge layouts and the club holds a wide selection of stock available for running.
We have (very optimistic) plans to build an entriely brand new layout in 2018 ready for our next show.
Club layouts
There is a large club layout - Whitewebbs Park (00 gauge) - a large city layout depicting a two track upper level suburban line and station, and a four track lower level heavy freight and express passenger lines. Recently enhanced with lighting, fully automatic signalling and a new warehouse goods yard.
Also in the carriage is the member owned Alsworthy (00 gauge) - an inspired branch line terminus generated from various locations in the Oxfordshire area. The quintessence of G.W.R. design and architecture, circa 1930's. Local passenger and good services run from the quaint setting at Alsworthy Terminus over the rambling river Flatt, past the flight locks on the canal into Alston Station, where it disappears through the tunnel towards Oxford.
We have a newly refurbished layout - Ken Kenny Castle (N gauge) - originally donated to the club in 2017 and extensively refreshed and updated with a new look, scenics and a castle! We are working to add full automation of the trains and signals to this layout to make it into a self contained self exhibiting layout.
See our layouts when you visit the Museum
The railway carriage clubhouse is usually open when the museum is open and you can see our layouts in action. Generally the Museum is open every Tuesday between 10:00 a.m. and 4:00 p.m. (last entry at 3:30 p.m.) and the last Sunday of each month (with some exceptions around events). Find out more on the Museum website.
Come and Join Us
Why not come and join we? We meet every Thursday at 8pm in our unique clubhouse.
Membership is just £20 per year and there are no weekly attendance fees.
New members are always welcome - just come along on a Thursday at 8pm, say "Hello" to the team.
We hope you can come and join us and enjoy the fun and passion of trains and creating new model worlds, you are also welcome to bring along your own stock to run on our layout.