Deadtree Manor becomes Clay Hill Manor
Our N Gauge layout is due to be exhibited on the 28th May, and was in need of a scenic refresh and track ballasting after the track had been completely relaid to improve running. With only 2 weeks and in reality 2 club nights available it was time for some speed modelling and updating of the layout.
Everything green has been refreshed with new flock and foam powders; the track is now ballasted with woodland scenic fine ballast; the roads have all bee repainted grey; the manor has gained new chimney pots; most of the buildings have been cleaned and tidied up (a couple replaced) and a brand new station has been built, painted and installed. Phew!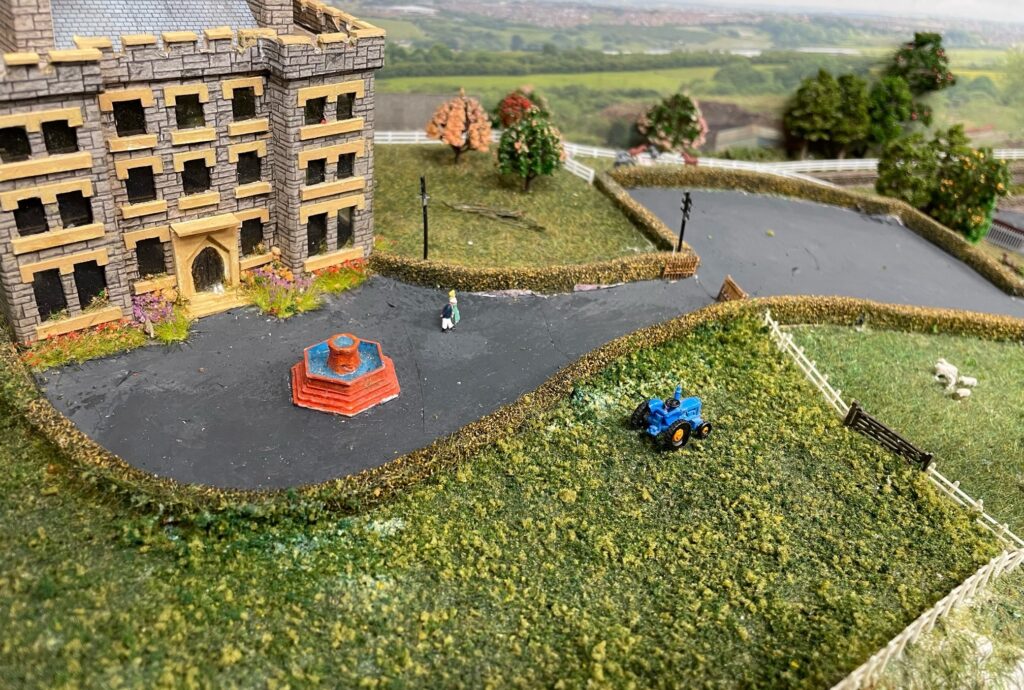 However all in all it does look a lot smarter and ready for its outing!