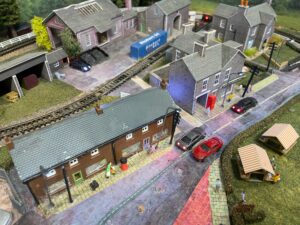 Previously Known as: Deadtree Manor
Next Show: Enfield Pageant of Motoring (28th May 2023)
About - what and why
This layout has a fairly long and varied history.
Originally donated in 2017 as a relatively flat oval loop layout it was re-modelled and became Ken Kenny Castle (named after the original donor) and featured a large castle on top of a hill with the train running underneath this was shown at our 2017 show.
After the show it was discovered the layout had significant running issues (track was a bit like a banana) and it needed to be stripped back to the board and rebuilt. This time the layout was simplified and became Ken Kenny Manor and was demonstrated at our 2019 show. This time the layout performed much better with its revised track.
However we felt it could still be better so, it was stripped back again and rebuilt a 3rd time (who says a layout is ever finished) this time as Deadtree Manor. Similar to Ken Kenny Manor but with a simplified track plan, much improved scenery, feature lighting and a reconfiguration of the controls to allow visitors to take over and drive the trains. This version featured at our 2022 show.
The layout has now been ballasted, scenery refreshed, a new station added and has a new name too of Clay Hill Manor.
Specification
N Gauge.
120cm x 60cm (4ft x 2 ft) single board layout.
Requires 1x 13 amp power socket.
To book for your show please email: show@ewrm.org.uk
Featuring LED lighting, animations and plenty of little cameos to find. Buildings are scratch built or modified Metcalfe kits.
Images
Deadtree Manor in its latest look during January 2023: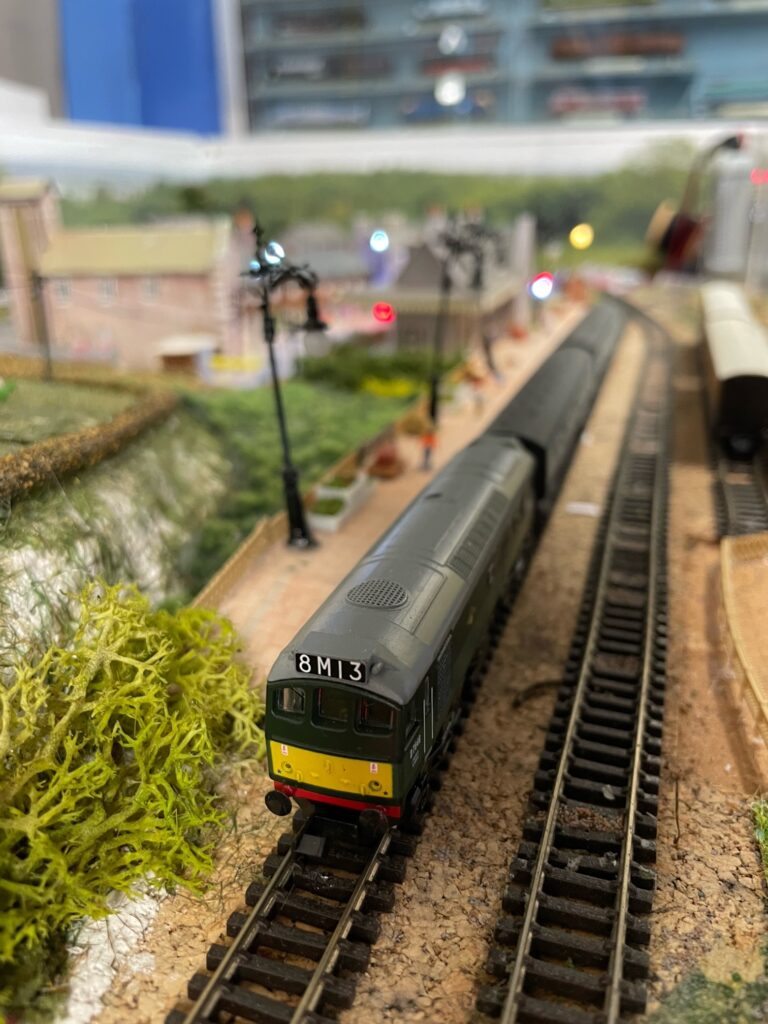 The images below are of the layout as its initial debut name of Ken Kenny Castle at the Epping Circle Show in 2017.